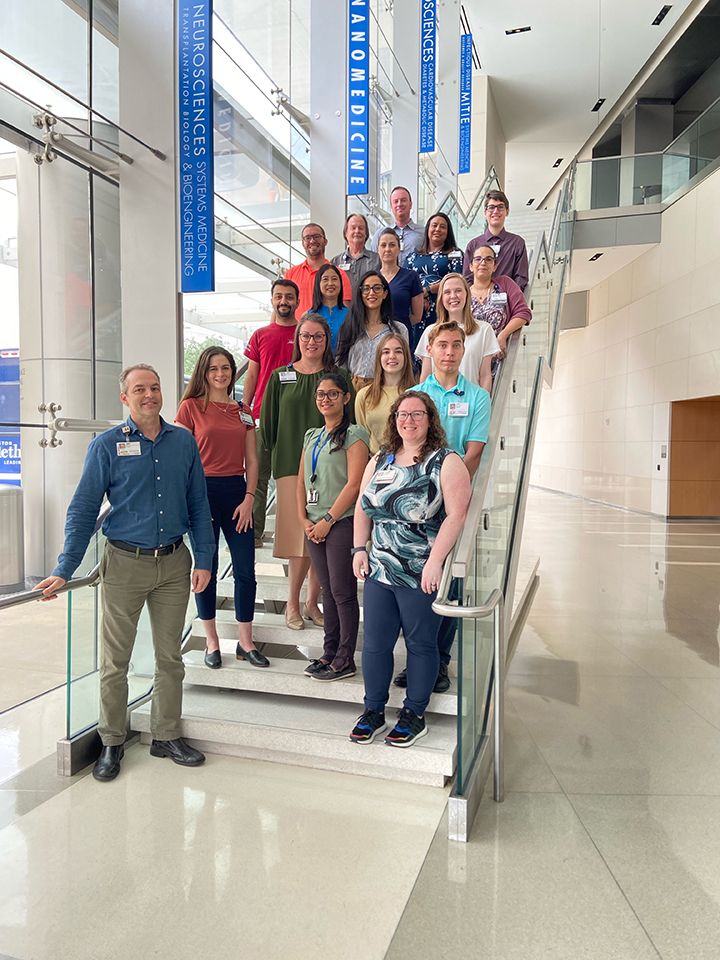 Horner lab members, summer 2021
Lesley completed her PhD at Baylor College of Medicine in 2016 where she studied astrocyte development. She identified novel genes expressed in astrocytes through a temporal profiling screen, and she went on to study their functions in development and disease, especially multiple sclerosis and hypoxic injury patients. She joined the Houston Methodist Research Institute in 2017 where she is studying the biology of the myelin sheath in health and regeneration after injuries. She has experience in genetics, cellular and molecular biology and several injury models. She loves traveling and reading books when she has time for it. But lately, in her spare time, she enjoys spending time with her husband and three babies (2 human babies and 1 furry baby).
Matt's research focuses on activity associated plasticity in the brain and spinal cord, particularly after injury. He has helped to develop and deploy a novel spinal stimulation system to electrical patterns which may promote recovery. Prior to joining Dr. Horner's lab, Matt completed his PhD in biomedical engineering at the University of Houston under the mentorship of Dr. Ravi K Birla. He participated in the development of multiple engineered cardiac tissue models including heart muscle, ventricle and whole heart models. He also deployed several novel bioreactors for the conditioning and maintenance of in vitro tissue mimetic cultures. Matt enjoys woodworking, guitar, coding, cooking and sports. Most weekends he can be found tinkering in his workshop at home or being forcibly cultured by his more sophisticated significant other.
Cinzia works on the delivery of therapeutic agents with nanoparticles to spinal cord injury in mouse and rat models. She completed her PhD in biotechnology at the University of Bari, Italy and she worked as postdoctoral fellow in the Houston Methodist Department of Nanomedicine before deciding to apply her nanomedicine expertise to the field of neuroregeneration. Cinzia loves to travel, and she enjoys taking yoga and spinning classes in her free time.
Hemang Trivedi is a Biomedical Engineer with hands-on experience in designing and development of medical devices and technologies to improve healthcare monitoring and diagnosis. He has prior experience working in the areas of Neurotechnlogy and Motion Analysis. He is currently developing a novel device at Houston Methodist Research Institute that can deliver protective therapy for advanced stroke care during surgery.
Before joining the Horner lab, Mike worked in both academia and industry where he learned an array of biochemical and molecular biological research skills and techniques, such as basic DNA cloning (to help understand mechanisms of homologous recombination), protein isolation and engineering (to study structure and functions of proteins), and cell culturing with murine and human cells, and also hybridomas. Further, his work led to not only breakthrough discoveries with directed evolution but also to identifying a clinical drug candidate to be used in a first in man clinical trial for helping patients with Glaucoma. Mike is looking forward to discovering breakthrough treatments and benefits for humans in the area of Neuroregeneration. His hobbies include R&R, listening to good music, making pizza from scratch, and being a speculator in the commodities futures markets.
Originally a vet tech for 6 years, Allison joined the Houston Methodist Research Institute and merged her appreciations for veterinary science and research.
Frances's background includes clinical animal care, field research, colony management, and mitochondrial function. Frances obtained her Bachelor's degree in Zoology at Auburn University, Alabama. She then worked in Dr. Wendy Hood's lab where she contributed to projects examining mitochondrial function in response to stress, with an emphasis on evolutionary implications. She also spent time as a field team manager examining the behavioral and physical ecology of small primates. Frances joined the Houston Methodist Research Institute in 2019, where she primarily assists on pre-clinical projects examining spinal cord injury and motor function outcomes. Outside of work, she enjoys spending time outdoors exploring Houston with her fiancé and dog.
As a lab technician, Kris is involved in many projects in the lab. His primary focus is data gathering and analysis for a revolutionary study creating a magnetic resonance imaging biomarker sensitive to the central nervous system's myelin structure that will help discover and monitor the progression of neurodegenerative diseases. As well, Kris is skilled in systems engineering and integration; contributing to many other ongoing projects in the lab, including the production of prototype devices for behavioral studies and optogenetics devices.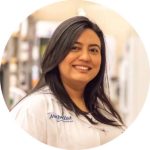 Betsy Salazar, PhD
Former Postdoctoral Fellow (2017-2021)
Current: Research Scientist, Department of Urology, Houston Methodist Hospital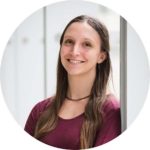 Bethany Kondiles, PhD
Former Graduate Student (2017-2019)
(co-mentored w/Dr. Chet Moritz)
Current: Postdoctoral Research Fellow at The University of British Columbia
Tatiana Wolfe, PhD
Former Research Scientist (2015-2017)
Current: Contractor, Medical Physicist Imaging Scientist Neuro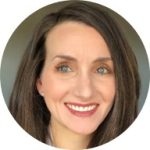 Sarah Mondello, PhD
Former Graduate Student (2012-2017)
(co-mentored w/Dr. Chet Moritz)
Current: Research Faculty at University of Washington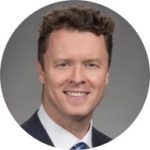 Samuel (Nutt) Emerson, MD PhD
Former Graduate Student (2007-2012)
Current: Neurosurgery Skull Base Fellow at Brigham and Women's Hospital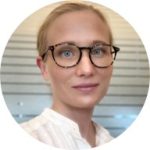 Berit Powers, PhD
Former Graduate Student (2006-2011)
Current: Assistant Director, Ionis Pharmaceuticals, Carlsbad, CA, USA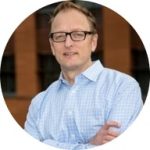 Drew Sellers, PhD
Former Postdoctoral Fellow (2002-2011)
Current: Research Associate Professor (Principal Scientist), Department of Bioengineering, University of Washington, Seattle, WA, USA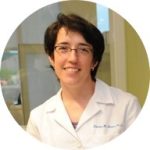 Denise Inman, PhD
Former Postdoctoral Fellow (2003-2011)
Current: Associate Professor at University of North Texas Health Science Center at Fort Worth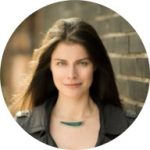 Elizabeth Stoll, PhD
Former Graduate Student (2007-2010)
(co-mentored w/Dr. Robert Rostomily)
Current: Director at Western Institute for Advanced Study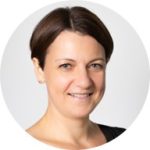 Jurate Lasiene, PhD
Former Graduate Student (2004-2009)
Current: Senior Project Manager, PSI CRO AG, Vilniaus, Lithuania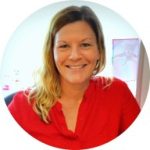 Wendi Lambert, PhD
Former Postdoctoral Fellow (2007-2009)
Current: Senior Staff Scientist, Vanderbilt Eye Institute, Vanderbilt University, Nashville, TN, USA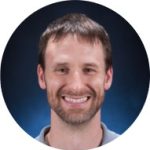 Bryan White, PhD
Former Graduate Student (2004-2009)
(co-mentored w/Dr. Randall Moon)
Current: Senior Lecturer, School of Interdisciplinary Arts & Sciences, University of Washington Bothell, Bothell, WA, USA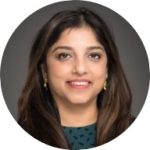 Sutapa Ray, PhD
Former Postdoctoral Fellow (2007-2009)
(co-mentored w/Dr. Robert Rostomily)
Current: Medical Communications Manager, Medical Affairs at Impel NeuroPharma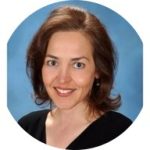 Laura Horky, MD
Former Graduate Student (1999-2004)
Current: Nuclear Medicine Physician, Kaiser Permanente, Oakland, CA, USA
Resident Research Trainees  
William Steele, MD Neurosurgical Resident, 2018, 2019
Currently: Neurosurgeon, NEUROSURGICAL GROUP OF TEXAS, LLP
Zain Boghani, MD Neurosurgical Resident
Currently: Neurosurgeon, Northeast Georgia Health System
Virendra Desai, MD Neurosurgical Resident, 2018, 2019
Currently: Assistant Professor, Director of Pediatric Surgical Epilepsy and Functional Programs at Oklahoma Children's Hospital OU Health
Meng Huang, MD Neurosurgical Resident, 2018, 2019
Currently: Endoscopic/Minimally Invasive and Complex Spine Neurosurgeon, Houston Methodist Hospital
Sean Barber, MD Neurosurgical Resident, 2017, 2018
Currently: Neurosurgeon, Houston Methodist Hospital
Robert Scranton, MD Neurosurgical Resident, 2015, 2016
Currently: Neurosurgery Specialist, Covenant Medical Group
Benjamin Dunning Summer Intern 2021, Texas A&M University, College Station, TX, USA
Jacob Buergler Summer Intern 2021, Rice University, Houston, TX, USA
Maddalena Horner Summer Intern 2020, 2021, Carnegie Vanguard High School, Houston, TX, USA
Allison Gentry Summer Intern 2020, 2021, University of Chicago, Chicago, IL, USA
Sarah Trusler Summer Intern 2020, Texas A&M University, College Station, TX, USA
Alexa Graham Summer Intern 2019, Georgia Institute of Technology, Atlanta, GA, USA
Saad Sidiq Summer Intern 2018, University of Houston, Houston, TX, USA
Reniba Plavila Babu Summer Intern 2018, University of St. Thomas, Houston, TX, USA
James Hunter Long Summer Intern 2018, Vanderbilt University, Nashville, TN, USA
David Gustavo González Sánchez Summer Intern 2018, Tecnologico De Monterrey, Monterrey, MEX
Kendrick Lim Summer Intern 2017, Texas A&M University, College Station, TX, USA
John Boom Summer Intern 2017, St. John's School, Houston, TX, USA
Drew Levy Undergraduate Research Fellow, Summer Intern 2017, Duke University, Durham, NC, USA
Jocelyn Nikita Campa MD/PhD Rotation Student 2017, Tecnologico De Monterrey, Monterrey, MEX
Jonny Cummock MD/PhD Rotation Student 2016, Texas A&M University, College Station, TX, USA
Dixita Viswanath MD/PhD Rotation Student 2016, Texas A&M University, College Station, TX, USA
Roberto Alcazar Felix MD/PhD Rotation Student 2016, Tecnologico De Monterrey, Monterrey, MEX
Pranav Gadangi Summer Intern 2016, Texas A&M University, College Station, TX, USA
Amanda Altenhofen Summer Intern 2016, 2017, Baylor University, Waco, TX, USA
Cassandra Baker Undergraduate Research Fellow 2016-2019, University of Houston, Houston, TX, USA
Caio Quini, PhD Visiting Postdoctoral Fellow 2016-2018, Sao Paulo State Univeristy, Sao Paulo, BRA