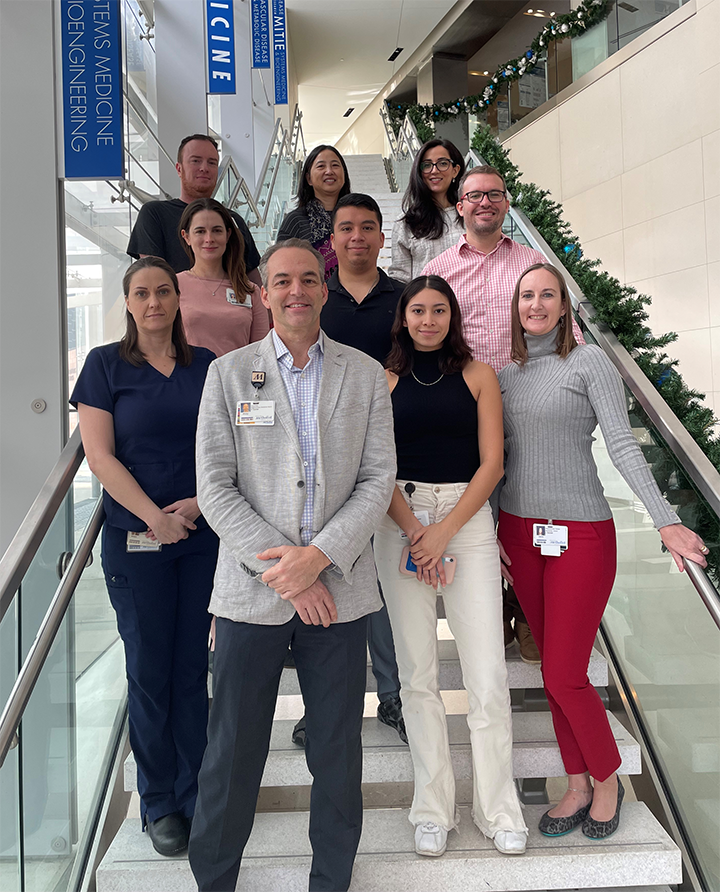 Horner lab members, winter 2022
Matt's research focuses on activity associated plasticity in the brain and spinal cord, particularly after injury. He has helped to develop and deploy a novel spinal stimulation system to test diverse ways to electrically enhance function after spinal cord injury. Currently, he is focused on shaping the electrical current within the spine to direct neural growth and enhance hand function after injury. He is also focused on bridging connections lost after injury by shaping circuits outside of the body with modern stem cell techniques prior to implanting new cells. With these two approaches combined, Matt hopes to "Bridge the Gap".
Cinzia works on the delivery of therapeutic agents with nanoparticles to spinal cord injury in mouse and rat models. She completed her PhD in biotechnology at the University of Bari, Italy and she worked as postdoctoral fellow in the Houston Methodist Department of Nanomedicine before deciding to apply her nanomedicine expertise to the field of neuroregeneration. Cinzia loves to travel, and she enjoys taking yoga and spinning classes in her free time.
Laura is a NeuralCODR fellow who initiated a study on the role of mitochondrial modulation by NR4A1 in therapeutic neurostimulation after spinal cord injury. NR4A1 is an immediate-early gene in development that has both nuclear and cytosolic functions. It is upregulated in neurons after stimulation. Seventy percent of the protein is exported from the nucleus to the cytosol, where it can be detected for up to 7 hours before it is degraded. It forms a complex with bcl-2 and binds to the mitochondrial membrane to induce fission, but the modulatory effect on mitochondrial function is unknown. I am using 3D imaging techniques with confocal Lightsheet microscopy to elucidate the role of NR4A1 via mitochondrial modulation in synaptic plasticity induced by neurostimulation. Laura has completed postdoctoral training at Baylor College of Medicine, where she developed a novel technique to detect somatic mutations in human epilepsy patients, and she received her PhD at University of Houston studying the therapeutic effects of adenosine therapy in a mouse model of Dravet Syndrome, a severe childhood epilepsy disorder with behavioral comorbidities. Laura has a passion for translational researching that merges disciplines to improve lives.
Julio received his B.S in Chemical Engineering from The University of Texas at Austin in May 2017. As an undergraduate, he spent three years in the Alper Lab helping to develop novel CRISPR/Cas9 technologies to optimize directed evolution, metabolic engineering, and synthetic biological sciences. After graduation, he worked in the Davis Lab using single-cell genomics to help identify, characterize, and harness niche stem cells and macrophage populations that partake in certain musculoskeletal and nervous system diseases. Moreover, he spent this last year working in private industry research helping to optimize and bring to market several cancer CAR immunotherapies. His primary projects in the Horner lab revolve around using big data and bioinformatics to help characterize the specific immune niches that take place during spinal cord injury and neuromodulation.
Originally a vet tech for 6 years, Allison joined the Houston Methodist Research Institute and merged her appreciations for veterinary science and research.
Ana Gutierrez is originally from Monclova, Mexico. She attended Texas Tech University in Lubbock, where she graduated with a B.S. in Cell and Molecular Biology with a minor in Chemistry. During her time at Texas Tech, Ana worked at Dr. Susan Bergeson's laboratory and developed a large animal model of Alcohol Use Disorder to test a novel medication created by the lab. She was also part of the Mays Cancer Center Summer Mentorship Program, where she joined Dr. David Morilak's lab investigating the cognitive and inflammatory effects of docetaxel on a prostate cancer rodent model. Ana is looking forward to a career in scientific research and wants to eventually obtain a PhD in Neuroscience or Pharmacology to investigate brain cancer as well as drug development and delivery for brain tumors. On her free time, she enjoys making stained glass pieces or ceramics and spending time with friends and her bulldog Bocho.
Daisy Delgado obtained her B.A in Neuroscience from Kenyon College in May 2023. As an undergraduate, she contributed to Dr. Petersen's research on muscle malformation in Zebrafish models. Daisy also investigated a potential neuroprotective mechanism for cancer-treatment induced peripheral neuropathy. Most recently, Daisy published a magazine article to bring awareness to the underdiagnosis of depression in patients with temporal lobe epilepsy. With an unwavering commitment to scientific exploration, Daisy envisions pursuing a doctoral degree in Neuroscience, aiming to advance her research career in the upcoming years. In her leisure time, she enjoys discovering new coffee shops around the city, indulging in hiking/cycling adventures, and engaging in community service.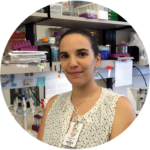 Lesley Chaboub, PhD
Former Postdoctoral Fellow (2017-2022)
Current: Scientist, EpiVario, Inc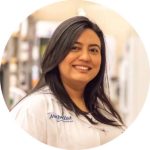 Betsy Salazar, PhD
Former Postdoctoral Fellow (2017-2021)
Current: Assistant Research Professor, Department of Urology, Houston Methodist Hospital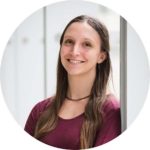 Bethany Kondiles, PhD
Former Graduate Student (2017-2019)
(co-mentored w/Dr. Chet Moritz)
Current: Postdoctoral Research Fellow at The University of British Columbia
Tatiana Wolfe, PhD
Former Research Scientist (2015-2017)
Current: Assistant Professor, Medical Physicist, University of Arkansas for Medical Sciences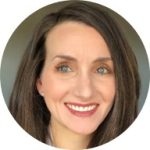 Sarah Mondello, PhD
Former Graduate Student (2012-2017)
(co-mentored w/Dr. Chet Moritz)
Current: Research Faculty at University of Washington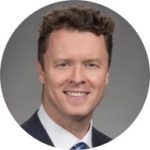 Samuel (Nutt) Emerson, MD PhD
Former Graduate Student (2007-2012)
Current: Neurosurgery Skull Base Fellow at Brigham and Women's Hospital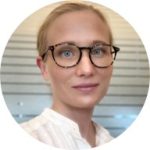 Berit Powers, PhD
Former Graduate Student (2006-2011)
Current: Assistant Director, Ionis Pharmaceuticals, Carlsbad, CA, USA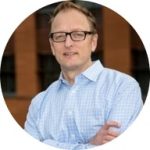 Drew Sellers, PhD
Former Postdoctoral Fellow (2002-2011)
Current: Research Associate Professor (Principal Scientist), Department of Bioengineering, University of Washington, Seattle, WA, USA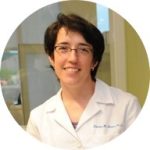 Denise Inman, PhD
Former Postdoctoral Fellow (2003-2011)
Current: Associate Professor at University of North Texas Health Science Center at Fort Worth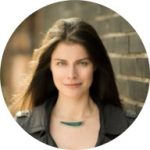 Elizabeth Stoll, PhD
Former Graduate Student (2007-2010)
(co-mentored w/Dr. Robert Rostomily)
Current: Director at Western Institute for Advanced Study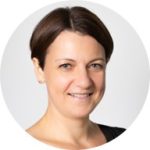 Jurate Lasiene, PhD
Former Graduate Student (2004-2009)
Current: Senior Project Manager, PSI CRO AG, Vilniaus, Lithuania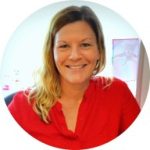 Wendi Lambert, PhD
Former Postdoctoral Fellow (2007-2009)
Current: Senior Staff Scientist, Vanderbilt Eye Institute, Vanderbilt University, Nashville, TN, USA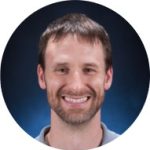 Bryan White, PhD
Former Graduate Student (2004-2009)
(co-mentored w/Dr. Randall Moon)
Current: Senior Lecturer, School of Interdisciplinary Arts & Sciences, University of Washington Bothell, Bothell, WA, USA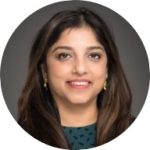 Sutapa Ray, PhD
Former Postdoctoral Fellow (2007-2009)
(co-mentored w/Dr. Robert Rostomily)
Current: Medical Communications Manager, Medical Affairs at Impel NeuroPharma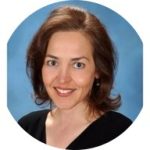 Laura Horky, MD
Former Graduate Student (1999-2004)
Current: Nuclear Medicine Physician, Kaiser Permanente, Oakland, CA, USA
Resident Research Trainees  
William Steele, MD Neurosurgical Resident, 2018, 2019
Currently: Neurosurgeon, NEUROSURGICAL GROUP OF TEXAS, LLP
Zain Boghani, MD Neurosurgical Resident
Currently: Neurosurgeon, Northeast Georgia Health System
Virendra Desai, MD Neurosurgical Resident, 2018, 2019
Currently: Assistant Professor, Director of Pediatric Surgical Epilepsy and Functional Programs at Oklahoma Children's Hospital OU Health
Meng Huang, MD Neurosurgical Resident, 2018, 2019
Currently: Endoscopic/Minimally Invasive and Complex Spine Neurosurgeon, Houston Methodist Hospital
Sean Barber, MD Neurosurgical Resident, 2017, 2018
Currently: Neurosurgeon, Houston Methodist Hospital
Robert Scranton, MD Neurosurgical Resident, 2015, 2016
Currently: Neurosurgery Specialist, Covenant Medical Group
Benjamin Dunning Summer Intern 2021, Texas A&M University, College Station, TX, USA
Jacob Buergler Summer Intern 2021, Rice University, Houston, TX, USA
Maddalena Horner Summer Intern 2020, 2021, Carnegie Vanguard High School, Houston, TX, USA
Allison Gentry Summer Intern 2020, 2021, University of Chicago, Chicago, IL, USA
Sarah Trusler Summer Intern 2020, Texas A&M University, College Station, TX, USA
Alexa Graham Summer Intern 2019, Georgia Institute of Technology, Atlanta, GA, USA
Saad Sidiq Summer Intern 2018, University of Houston, Houston, TX, USA
Reniba Plavila Babu Summer Intern 2018, University of St. Thomas, Houston, TX, USA
James Hunter Long Summer Intern 2018, Vanderbilt University, Nashville, TN, USA
David Gustavo González Sánchez Summer Intern 2018, Tecnologico De Monterrey, Monterrey, MEX
Kendrick Lim Summer Intern 2017, Texas A&M University, College Station, TX, USA
John Boom Summer Intern 2017, St. John's School, Houston, TX, USA
Drew Levy Undergraduate Research Fellow, Summer Intern 2017, Duke University, Durham, NC, USA
Jocelyn Nikita Campa MD/PhD Rotation Student 2017, Tecnologico De Monterrey, Monterrey, MEX
Jonny Cummock MD/PhD Rotation Student 2016, Texas A&M University, College Station, TX, USA
Dixita Viswanath MD/PhD Rotation Student 2016, Texas A&M University, College Station, TX, USA
Roberto Alcazar Felix MD/PhD Rotation Student 2016, Tecnologico De Monterrey, Monterrey, MEX
Pranav Gadangi Summer Intern 2016, Texas A&M University, College Station, TX, USA
Amanda Altenhofen Summer Intern 2016, 2017, Baylor University, Waco, TX, USA
Cassandra Baker Undergraduate Research Fellow 2016-2019, University of Houston, Houston, TX, USA
Caio Quini, PhD Visiting Postdoctoral Fellow 2016-2018, Sao Paulo State Univeristy, Sao Paulo, BRA